New Orleans Roadside Assistance Help –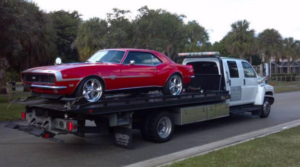 If your car is broke down in New Orleans our towing company will be right with you to help you get back on the road in no time. So here are some of the roadside assistance services that we can help you with:
1.) Car Lockout – If your locked out of your car chances are your going to need a towing company to help you get access to your vehicle again. We can come FAST and help you be on your way. Our car lockout service has the most competitive pricing in New Orleans. Call us if you find us in that situation.
2.) Dead Car Battery – If your battery is dead in New Orleans our company ASAP Towman can come assist you right away. In less than 5 minutes our experienced technicians will have your car jumped and you'll be on the road again.
3.) Flat Tire – Have a flat tire in New Orleans? When you call us, one of our drivers will get to you asap and will access the condition of your tire. Sometimes we can fix the flat tire and get you back moving with that, otherwise we will need to get you a spare tire. If your without a spare tire we will have to take into consideration towing your car to an automotive shop.
Thanks for reading this if you have any questions about our services give us a call or leave a comment below!