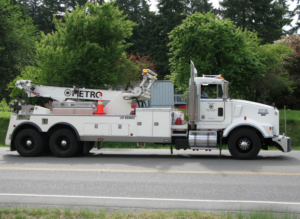 Have a oversized vehicle in need of a tow? Don't try moving it yourself! Without proper equipment and professional tech's your bound to do more bad than good! Thats a guarantee. Here at ASAP Towman in New Orleans i can't tell you how many times we've got calls from frustrated drivers that have tried to move their oversized vehicle and have only made things worse than to begin with. Just last week a gentleman named Thomas tried to move a heavy rig and ended up ripping off his bumper on his brand new 2017 chevy. Ouch. Don't let that be you. Or another time a gal named Jenny had a truck stuck in some but and ended up causing damage to her engine from overheating her engine. We love playing in mud.. Leave that to us.
What you need to do is assess the situation and then determine if you need a towing company. Our New Orleans towing company, has years of experience doing this and we highly recommend giving us a call if you find yourself in a similar situation.
Our drivers are quick to get to you and help you out of your situation. Just read any reviews about us and you'll see we don't play around. We strive to do our best at all times to help the fine folks of New Orleans.. So next time your needing a towing service give us a call at the number we have listed above. You can also reach us on our contact page listed in the menu of our website. Thanks for taking the time to read this post, hope it was helpful!
Find more information on our heavy duty towing service
Need us for this service now? Call us up at 504-321-4735. The team looks forward to serving y'all.
-ASAP Towman