ASAP Towman
New Orleans Towing
24 Hour service and Roadside Assistance
504-321-4735
ASAP Towman Is Here To Help You With Your New Orleans Towing Needs 24/7/365! (
504-321-4735

)

If you are in need of immediate towing assistance in New Orleans, Asap Towman is the right towing service for you. We're open 24/7 and ready to assist you as soon as you call. All of our technicians are certified, so we can offer both off road recovery service and extensive roadside assistance.

We know car troubles never happen according to schedule, and that's why Asap Towman offers 24-hour towing, junk car removal, heavy duty towing, and roadside assistance. We are a local company ready and willing to help you in your time of assistance.

We are quick and efficient, with wait times of no more than 15-30 minutes in most cases.

For the most reliable and competitively priced towing services in New Orleans and the surrounding areas, get in touch with our team right away! We're looking forward to helping you with all your vehicle towing and transportation needs. Whatever they may be. Call: 504-321-4735 
NEW ORLEANS TOWING – ROADSIDE ASSISTANCE TO GET YOU MOVING ON YOUR WAY..ASAP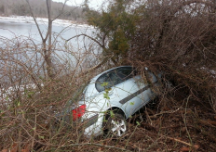 In at least one time in our life, we will need a little roadside assistance. It may be a empty gas tank, flat tire, battery jump or one of the other small things we can do to get your vehicle back in running condition.
All of our towing fleet are equipped to handle a variety of situations including extreme weather and our trained technicians are trained to handle anything that arises.
Don't hesitate to call us, we've seen it all through the years and we will help you anyway we need too. After talking with our customer service team, the nearest tow truck will be called to your location. The driver will be on his way as soon as possible.
ABOUT US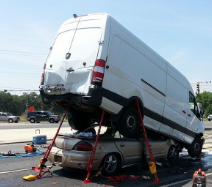 Here at ASAP Towman in good ol' New Orleans, we have seen it all and are prepared for any major accident or recovery call that comes our way. We understand how difficult and stressful situation of being in an accident or stranded roadside. (We've all been there before)
Our knowledgeable Asap Towman techs are trained for emergency services and basic mechanical skills. Our drivers will be friendly and empathetic to your unfortunate situation. They are ready and willing to do whatever they need to do can to calm and ease the stress.
​Regardless if you are working the graveyard, or just enjoying a evening out, you can count us to assist you. We pride ourselves on being there for our customers! New Orleans towing is there for you 24/7 we employs the best, most dependable tow truck drivers that are available to help you out at any time of day, whether its a cold, dark night or a blistering hot summer day.
There is a reason our customers say that Asap towman is the friendliest tow truck company around, Heck, we only hire friendly, happy people. We want to make your emergency situation as calm and stress-free as possible. Our company will assist from pick up to drop off. That's how much we care!
Let Us Be Your New Orleans Towing Choice!

Looking For Our Services?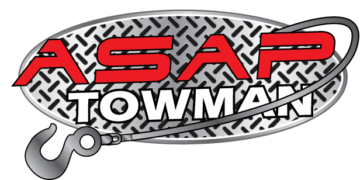 ASAP Towman
3157 Gentilly Blvd Suite #2049
New Orleans, LA 70122
504-321-4735

LOCATIONS WE SERVE
Gretna, LA




Harvey, LA




Terrytown, LA




Marrero, LA




Jefferson, LA

Metairie, LA




Westwego, LA




Chalmette, LA




Harahan, LA




Estelle, LA

River Ridge, LA




Waggaman, LA




Kenner, LA




Laplace, LA




Mandeville, LA